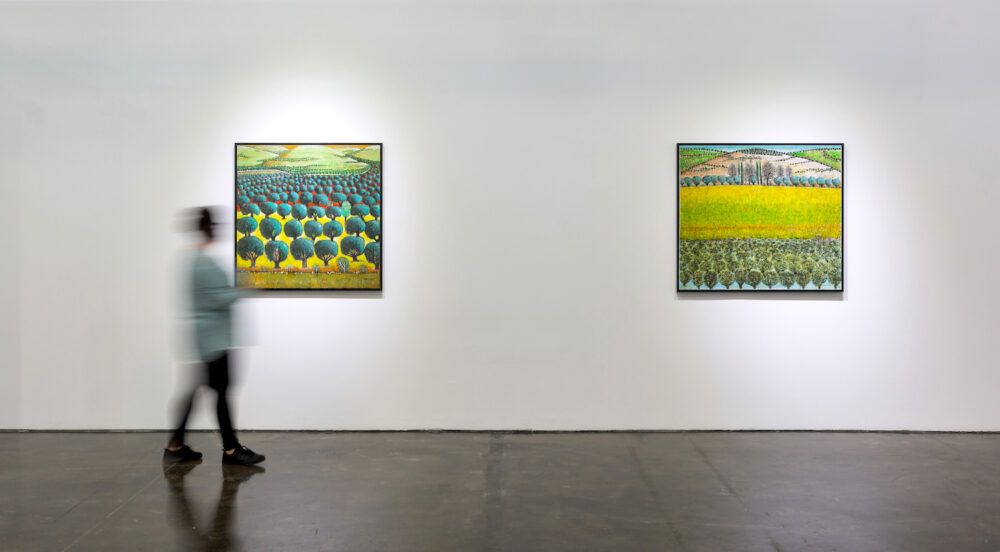 Zawyeh Gallery is an independent Visual Art Gallery founded by Ziad Anani in Ramallah, Palestine, in 2013. Since March 2020, the gallery has expanded by opening in a second location at Alserkal Avenue in Dubai, UAE.
Zawyeh's mission is to promote emerging and established Palestinian and Arab artists through various thematic exhibitions. In the past few years, the gallery organized several solo and collective exhibitions, showcasing artworks based on a variety of mediums, including painting, sculpture, installation, video, and photography.
Zawyeh aims to support young artists and showcase contemporary and modern art internationally through participation in art fairs, exhibitions, and specific art projects. Zawyeh Gallery has participated in a number of art fairs, including Paris Contemporary Art Show P/CAS (2019), MENA Art Brussels (2023), Contemporary Istanbul (2019), Galleries at MAS Abu Dhabi (2019), Art Dubai (2023, 2022, 2021, 2019, 2018, 2017, 2016), Abu Dhabi Art (2022, 2021, 2020, 2019, 2018), and Beirut Art Fair (2018, 2017).
Zawyeh believes in investing in creativity and artistic talents as a way of resilience in the face of adversaries.